1.) Mango Languages:
Mango Languages is an online language learning system teaching practical conversation skills for real communication. The list of languages we provide at Mount Holyoke College are below:
http://www.mtholyoke.edu/lrc/software.html#Mango
Mango Languages is especially good if you want to focus on conversational phrases for everyday life. It also focuses on the basics of grammar and conjugation (including tones).
credit: http://3.bp.blogspot.com/-9e0cyvvBjdw/UKa3C1yReoI/AAAAAAAABdI/Pa4jyoOFdWc/s1600/mango.png
Who can use Mango Languages?
Anyone in the MHC community (that has a MHC e-mail) can use ML. That includes students, faculty, and staff. Alumni can use ML as long as they are on campus--you just have to use your old MHC e-mail.
Using Mango Languages (ML):
To access ML, you must click through the link on the LRC website (you cannot bookmark the site directly). If you're on campus, it will take you right to ML. If you're off-campus, it will go through an EZ Proxy page, where you'll need to sign in with your MHC username and password.
Once you're on the ML page, you have the option to set up an a ML account, to keep track of your studies, or just start studying without making a ML account.
Pros:
ML allows you to listen to the native speaker, then record your own voice, then compare the two. You can keep doing this until you like how similar you sound. ML also has a new program available--learning languages via movies, which is an easy way to get used to a language.
The movie program currently has movies in
Mandarin Chinese, French, German, Italian, Japanese, and Spanish (Latin America)
, but if you check back regularly, you'll find it's slowly adding more. Here's a great intro video about it:
https://www.youtube.com/watch?v=0YJy50B4Jxg&list=UUzI2R1PIUnNTe2_x59L0sBQ
Cons:
ML feels the need to read everything out to you, so if you are a visual learner and just want to read through the flashcards and only listen to the native speaker speaking, it can be rather annoying. ML also has a "language placement" program but it doesn't seem very accurate at placing you where you belong, so I think it's best to judge for yourself.
2.) Rosetta Stone:
Rosetta Stone pioneered the use of interactive software to accelerate language learning. The list of languages we provide at Mount Holyoke College are below:
https://www.mtholyoke.edu/lrc/software#Rosetta
Rosetta Stone is a really varied software that will help you with speaking and recognizing words.
credit: http://images.bestbuy.com/BestBuy_US/en_US/images/abn/2011/com/pcon/pm_rosetta_110411.jpg
Who can use Rosetta Stone?
Anyone in the MHC community can use RS. That includes students, faculty, and staff. All you need is your MHC e-mail. You can access it anywhere on the internet. As of Fall 2015, we only offer the beginning level of the languages we provide.
Using Rosetta Stone (RS):
As of Fall 2015, you can create an account with RS via this link: https://secure.rosettastone.com/lp/ebsco/?custid=sales
After using your MHC e-mail to make an account, pick the language you want to learn. You go to this page every time you want to use RS and just put in the information you put in the last time (your e-mail and the password you chose). You can change your target language this way, too, by choosing a different one than previously.
Pros:
RS is helpful if you're trying to get good at pronounciation as it forces you to speak loudly and correctly in order to let you move on. It also lets you hear native speakers and you can slow the native speaker down if you prefer. It is also a good refresher if you take a lower level of a language on RS that you've already learned higher levels of elsewhere.
Cons:
However, RS doesn't seem to explain when you don't understand something or if you're confused, it just moves on, focusing you to keep repeating yourself. It also lacks giving you vocab and meaning, so if that's what you're expecting, you won't be happy. Technically, I think RS's way of doing things is actually more helpful because instead of just giving you vocab vocab vocab, it gives you sentences that you need to know and you learn what the vocab is because of the pictures. But if you're not a visual learner, it may be hard for you.
3.) Skritter
Skritter is an online learning system for Chinese and Japanese characters.
It incorporates two key features for effective study: spaced repetition, so that you keep practicing characters regularly and practice those you get wrong more frequently, and physical rehearsal, so that you practice by actually writing, not just reviewing them. Skritter offers lists of characters from most major Chinese/Japanese textbooks, so you can start learning what you need to know immediately. You can also create your own custom lists.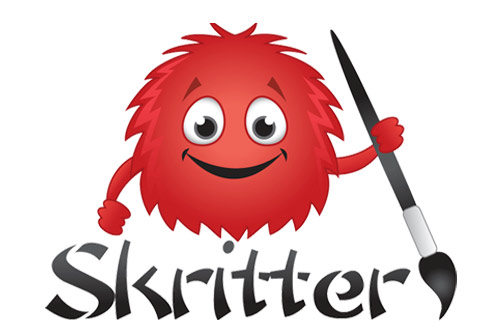 credit: https://chinesepod.com/blog/wp-content/uploads/2014/08/Skritter.jpg
Who can use Skritter?
Anyone in the MHC community (that has a MHC e-mail) can use Skritter. That includes students, faculty, and staff.
Using Skritter:
Anybody with e-mails ending in "@mtholyoke.edu" can register by clicking the login and then "Create an Account". Then you click "Alternative Payment Methods" and then "validate your school e-mail". You then will get a code that you'll have to submit on the same sign-up page on Skritter. For easy access/memory, I recommend you use your e-mail (i.e. wilki22l) for both your username and password.
Skritter is web-based, so you can use it on any computer with an Internet connection, on or off-campus.
Pros:
If you're taking a Chinese or Japanese class, you're likely going to find your textbook already in the Skritter system. You can also access Skritter on mobile devices as there are apps available for iOS and Android (so you can practice Skritter while waiting for your class to start).
Cons:
If you do not like to be timed, you will not like this program. It also repeats itself over and over, to make sure you 100% know the characters. However, if you are a quick learner, it may become annoying.
4.) Pimsleur
The Pimsleur Approach (audiobooks) will allow you to speak a new language so quickly that you may find yourself not only amazed and delighted at your newfound abilities, but also extremely motivated to delve more deeply into the language you've chosen to learn.
http://www.pimsleurapproach.com/resources/
The languages Mount Holyoke College offers are: Italian, French, and German.
credit: http://www.hownottoforgetvocabulary.com/1486/images/pimsleur.png
Who can use Pimsleur?
Anyone who can check out books from the LRC can check out the Pimsleur courses.
Using Pimsleur:
If you want to check out one of the Pimsleur courses, you need to talk to the LRC consultant at the main desk. We have levels I, II, and III for each language, so please specify to the consultant which one you're interested in. Once you open the packet, you should find the CDs and a guide. If you have any questions, feel free to ask the consultant.
Pros:
Pimsleur is an audio-based course that presents phrases in the target language first, and then in your mother tongue for you to translate into that language. It is similar to Rosetta Stone in the way that it focuses on you listening and responding to what you hear. If you are an auditory-learner that has the primary goal to speak your target language, this may be a great option for you!
Cons:
The system is almost entirely audio-based. Although there may be some reading material, it is only to be read while listening to the audio that gives instructions on how to proceed. The vast majority of what is said to you will never be written down in any form as it is trying to force you to speak the language and not read it at any time. For non-auditory-learners, this may be very difficult since you will not see the vocab you are learning.
---------------------------------------------------------------------------------------------------------